Matt Corby breaks the silence with his new single 'Problems'. After two years away from the scene, the singer songwriter is bringing his groove back as climate change severely curtailed his musical career. Just in case the rest of the world had not noticed, Eastern Australia has been inundated with 3 years of flooding rains, preceded by years of bush fires and interminable drought.
That shift in the eco-system had a very personal effect on the musicians' musician as he lost the family home ravaged by the destructive floodwaters. To those that experienced the relentless pouring and the path of devastation it left behind, Corby's work is a reflection of how humanity is ignoring the signs and carrying on regardless.
He wrote the song a week after the pain of the event cast a long shadow over his house hold. As he said in a recent statement, "It is about how humans are creating our own problems and issues that we then have to solve, or creating problems so difficult we then can't solve. People want to point the finger but nobody wants to carry anything themselves."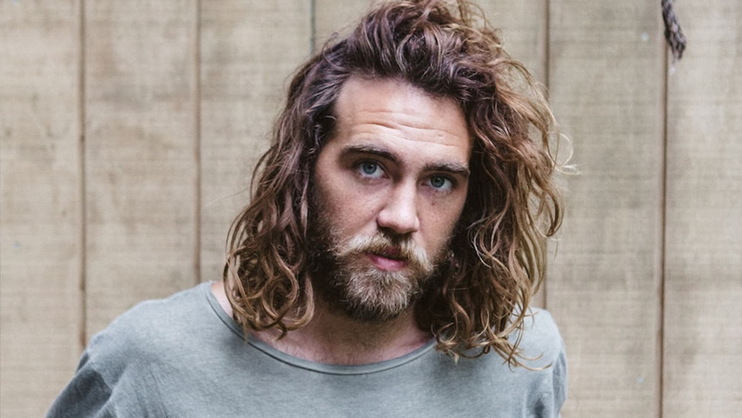 Two Years Since Rainbow Valley
He achieved his commercial breakthrough with his fourth EP, Into the Flame in 2011, which peaked at No. 3 on the ARIA Singles Chart, and by April 2012, was certified 6× Platinum by ARIA. His 2011 single "Brother" and his 2013 single "Resolution" both won ARIA Music Awards for Song of the Year. Never a prolific releaser of material, good things take time but it was his album Rainbow Valley that propelled him forward once again.
Speaking of the influence of his newborn son Hugh on the creation of the album, Corby states "I wanted to create something that was almost instructional for my little boy… A reference for him of the way I see reality and the simple truths that I've come across. The lyrics are simple truths. I'm not trying to be too clever or poetic. If anything it was, "This is the way I see the world and this is the way I feel about it"
The mini-documentary of the album's recording was a rare insight in to how a musician constructs a rich tapestry of music. Taped in the studios of the same name near the idyllic Byron Bay, it is a world away from the suburban world he grew up in and the singing competitions he featured in. The album was a smooth organic ride into the world of roots, rock and a little dash of Gospel Soul.
Problems
Staying true to the memory of Rainbow Valley, Corby once again recorded 'Problems' in the same studio which obviously compliments his style. Co-produced with Chris Collins (Gang Of Youths, Middle Kids, Skegss) the song is effortlessly groovy with a soulful lament that gets to the heart of the problem. Vocals backed up with a touch of a funk fuelled rhythms before descending in a rapture of cascading textures, Matt Corby hits all the high points on a message that clearly resonates with him.
Given his track record on taking his time to release content, his fans may have to wait deep into 2023 for a full length feature. Its not like he has not been busy though. He also worked closely with Budjerah on his self-titled EP and its follow-up, 'Conversations', as well as Genesis Owusu's debut album, 'Smiling With No Teeth' – for which he played all instruments on 'Black Dogs!'
Despite the serious subject matter of Problems, the song is hopeful and uplifting. Put the track in your crate or playlist and feel the sun shining on the music of Matt Corby.
Australia Sounds is on a mission to provide the most technologically-advanced platform for Australian bands to deliver one-of-a-kind concert and live event expectations. Get in touch with us.
Jay B McCauley is a renowned award-winning music journalist, broadcaster and record producer. He has written for some of the biggest platforms in the game and runs his own label Vagrant Soundz.