The Moving Stills are a four-piece alt-pop/rock band hailing from New South Wales' Central Coast. They wade through surf flavours and 80s New York garage sound with pop melodies that soothe and stick around in the mind. Making tracks that shoot through the barrel of a wave and spit out the back onto a '67 Holden Ute, their music is a euphoric ride into the 'Better' things in life.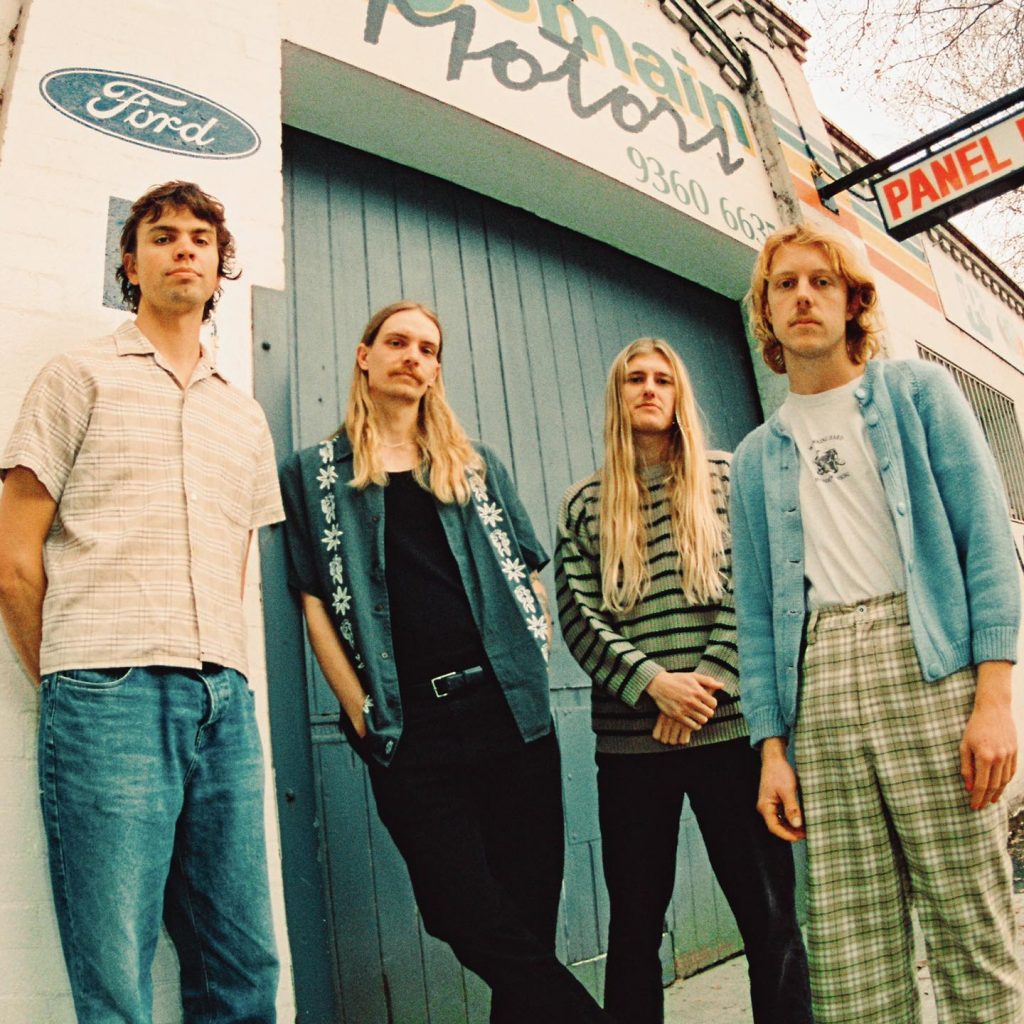 Releasing their debut album in 2021 titled Sunshine Corner, they have rounded out 2022 with their single 'Better' which is a pure slice of beach heaven. Nostalgic and speaking to times of happier days the group which comprises of Tom Mahler, Mike Drennan, Brad Guthmann, and Ben Day have been a revelation on the Australian Music scene. For those with the longest of memories they can be compared to those great British groups Deacon Blue or Prefab Sprout, With 80s inspired synths and sounds, they are undoubtedly climbing to the top with their infectious melodies and harmonies.
A Bit of History
Coming to the public consciousness in 2018 with their single 'Nineteen', the band have continued to develop their sound as they dedicated themselves to producing some of the best songs around today. That journey manifested itself with the aforementioned Sunshine Corner. Two years in the studio was time well spent as they mined their experiences through a collection of songs that were deeply meaningful and at the same time relevant to where they were at the time.
Climbing out of the pandemic, the band released 'Gene', 'Downlow', 'Truthfully' and 'Waste My Time' from the 11-track album before embarking into the studio once again and releasing another single 'Volcano' in 2022. The success of Sunshine corner certainly put them on the map and with the release of 'Better' there is no reason to doubt that their addictive brand of music is set to achieve great things.
Better
Having 'Better' in the bag adds to their reputation as it incorporates more delectable hooks and layered synths supported by effervescent guitars and toe tapping rhythms. Writing about the dichotomy of a relationship and how the good outweighs the bad, the group have produced something of exquisite quality.
In a recent statement Tom Mahler said:
'It's a story about seeing the good despite the challenges in a relationship. We wrote 'Better' about that and how having someone in your life that you care about is a great thing. Focusing on how the other person makes you feel. Even when you're missing them, knowing you'll see each other again creates excitement.'
Released on Sureshaker, we invite you to have a listen and discover why the Moving Stills are far from stationary and advancing their cause on a journey of riches.
Aussie Sounds is an immersive digital content provider, promoting and collaborating with Australian artists to present their work in a new and revolutionary format. If you want to monetize your work and enter the world of virtual reality, you need look no further than Aussie Sounds.
We are beginning this journey with Australian artists at the forefront of our thinking and welcome all Aussie musicians, producers and songwriters to work with us as we design the future.
Jay B McCauley is a renowned award-winning music journalist, broadcaster and record producer. He has written for some of the biggest platforms in the game and runs his own label Vagrant Soundz.