We are very lucky to have Jay B McCauley working with us at Aussie Sounds. An award-winning journalist, broadcaster and globetrotting DJ Producer, he happily admits that he has been around the block and then some. Old enough to be your Grandpa (and that's no lie), he is an anomaly for his age group and is across clubbing culture like no other. This week sees his latest single I Am More Than Just Your Queen feat Leeny Pearls released to the world and what a song it is!
Jay B, as he is more affectionally known, has been a staple diet in the House Music scene for over 30 years. Playing the world over, he has always focused on the more Soulful side of the street. Starting when dance music first exploded in the UK during the 'Summer of Love' (that's the late 80s for you and me), he has performed under his real name and his alternate, The King of Sunday Morning, all over Europe and the Australian continent.
As a DJ, he pulls a crowd wherever he plays but it is on the terrace where he is most comfortable. With that vibe of sun-drenched beaches, he manages to weave a sound that speaks of endless summers and balmy tropical nights. As a result, he has played at Café Del Mar Sydney, the Roxy Amsterdam, Les Bains Paris, Home Sydney and supported the legendary Honey Dijon.
What's doing with Sydney?
Admittedly semi-retired from the performance space, it is not age that has wearied him but the diminishing availability of venues that has seen him retreat into the world of music production.
"Sydney back in the day was a glorious town. It was all about the music not the bling, the muscles, the tattoos or the fakery. The lockouts killed the scene and the pandemic delivered its Coup De Grace. There used to be a sense of camaraderie but that's all gone now except for in the LGBTQIA+ community. Now its all about the lowest common denominator and the social media follows. There is no room for up and comers to really make their mark. Its all tied up and combined with the fact that for five years those emerging fans were forced to stay at home, the culture is pretty much restricted to small venues with no ambition.
This is why I find working with Aussie Sounds so exciting. Immersive and virtual content available on demand for artists and musicians to perform their music. Being paid correct weight for their work is highly important to the brand too. This is where the market is letting DJs down. Paying peanuts to artists just to get heard or sometimes getting nothing at all, means that everyone is competing for crumbs on the table and most people can't afford to buy into that.
It can be at times very challenging for your mental well-being especially when you turn up for gigs and are asked if you are picking up your daughter lol. That sort of attitude and ageism whilst still there to some degree in the USA and Europe is not all pervasive. To those audiences it is still all about the music. As David Morales said to me, 'You could be playing from behind a curtain and it shouldn't matter. Why are they looking at me? I am not pulling rabbits out of a hat!'
Younger DJs are missing out and the circle of opportunities is closing to such a degree I wonder where the next generation are going to learn their chops. Sorry to sound like an old geezer stuck in a groove, but back in the day you got a chance to learn your craft. Five- or six-hour sets gave you the ability to understand and read a crowd, to be flexible and design a set that was off the cuff and organic. Now it's one hour sometimes only half an hour. What are the young guys going to get from that?"
How To Cope with the Ghost Town Years?
After being a House Music journalist for more years than most fans have been alive, and working with artists such as Jesse Saunders, Louie Vega, Terry Hunter, Ron Carroll, David Morales, Terry Farley, Barbara Tucker, Danny Rampling, Inaya Day, Kathy Brown, Horse Meat Disco, Seamus Haji, Marshall Jefferson and so many more, he decided to flip the switch
It was inevitable that he would move into the world of music production and apply all that accumulated knowledge to making the perfect tune. His first production was with Souluxe Records Romy Black and Rebecca Burgin, before venturing onto heavyweight labels Quantize Recordings, Merecumbe and Motive. Then himself and Sydney DJ Tony Garcia came together to form Vagrant Soundz. Having their own label means that they can release music on their own terms, and whilst not a prolific releaser of music, every single one of them is a lush original.
I Am More Than Just Your Queen – Jay B McCauley feat Leeny Pearls
"This took six months to get right. The lyrics are about female empowerment and Leeny's vocals are simply outstanding. When MicFreak and Col Lawton came on board they have added an indelible touch of dancefloor class that hits every single mark. Although the club grooves are my bread and butter, it is the sheer beauty of the Bare To The Bones Reprise that floats my boat. Perhaps it is the fact that I can't get the Zimmer frame on the dancefloor or that the bar staff are following me around with a defibrillator that makes this so appealing to me lol. So rich and simply arranged, it showcases Leeny in all her glory."
So if you never thought your Grandpa could make House Music, think again. Yes we are completely biased but there is no denying that the older generation still has a thing to teach us.
Aussie Sounds is an immersive digital content provider, promoting and collaborating with Australian artists to present their work in a new and revolutionary format. If you want to monetize your work and enter the world of virtual reality, you need look no further than Aussie Sounds.
We are beginning this journey with Australian artists at the forefront of our thinking and welcome all Aussie musicians, producers and songwriters to work with us as we design the future.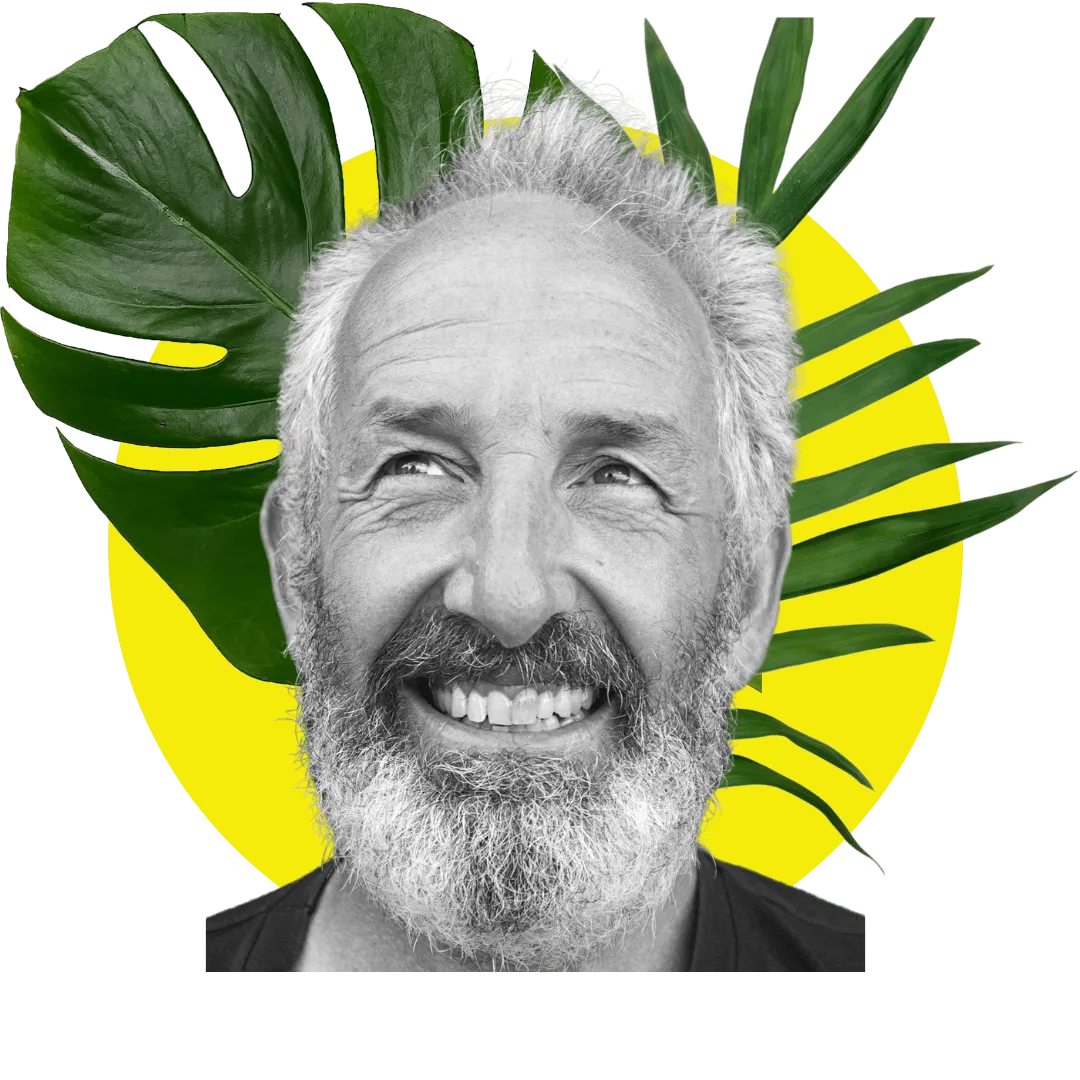 Peter is a living dynamo. He came out of the commercial radio and TV industries to create Planet Radio, the world's first "Environmental and Conscious Radio Network" in 1995 in Brisbane, Northern NSW and SE Queensland which became the first 100% Australian Music Radio service in the world. He was partner in Lizard of Oz Media and Director of "TattuTV" a highly rated weekly Brisbane Music TV show in the early 2000's. He dropped everything in 2012 to become Peter Walker and walk 9 countries over 7 years.